Award-Winning Generative Physical Theater Artist:
Mask. Clown. Dance. Acro/Aerial. Puppetry.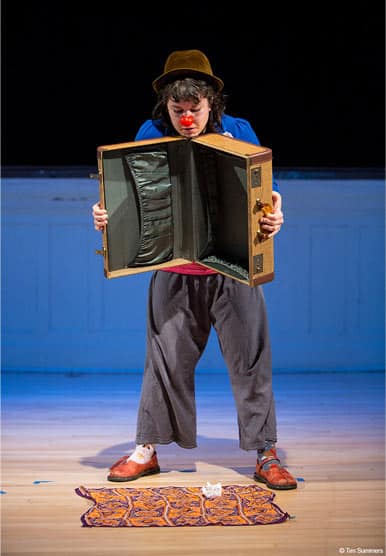 Christine's approach to theatrical storytelling revolves around movement. She investigates the human body's ability to communicate beyond language barriers with its elasticity and multitudes of expression. Christine explores how the various traditional physical methods merge into a cohesive, dynamic puzzle: the graceful fluidity of a dancer, the weightless precision of an acrobat, the screaming isolation of a Butoh mask, and the vulnerable idiocy of a clown. Through an unfolding process of curiosity, experimentation, and awe, Christine styles a unique evolution of performance and pedagogy in her original works and teaching artistry.
BEST OF FEST Audience Choice Award
Seattle International Fringe Festival 2014
BEST OF FEST Jury Award
Boulder International Fringe Festival 2018
IN DEMAND Jury Award (sold-­out run)
Boulder International Fringe Festival 2018
BEST LOVE STORY Hipner-­Brown Award
Boulder International Fringe Festival 2018