TRAINING AND BACKGROUND:
Mask. Clown. Dance. Acro/Aerials. Puppetry.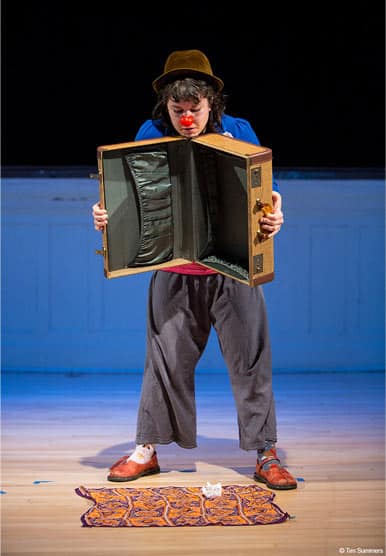 As an award-winning generative physical theater artist, Christine's twenty-year career revolved around the human body's ability to communicate beyond language barriers with its elasticity and multitudes of expression.
Her inquisitive and passionate approach to theatrical form, aesthetics, and storytelling explored how the various traditional movement methods might merge into a cohesive, dynamic puzzle: the graceful fluidity of a dancer, the weightless precision of an acrobat, the screaming isolation of a Butoh mask, the vulnerable idiocy of a clown, the surprising breath of a puppet.
Through a process of investigation, experimentation, and awe, Christine's work styled a unique evolution of performance and pedagogy in her original works and teaching artistry.
Ever curious, Christine now applies these dynamic tools to creative writing and independent consulting. Her ability to bring inanimate objects to life reflects her ability to transform the spark of an idea into a warm, glowing sunbeam with lasting cycles of growth, rest, and renewal.